I have an embarrassing confession. When I was first assigned the opportunity to review Summer Fridays, I mistakenly jotted down the brand as "Sunday Riley," a similar but different digitally native brand with a notable hero product (SR's Good Genes could go toe-to-toe with the buzz factor of SF's Jet Lag Mask). Thankfully, I cleared up this particular beauty writer's occupational hazard with plenty of time to delve into Summer Fridays' beautiful products. 
For several weeks, I applied Summer Fridays staples to my skin daily—a vitamin C, an oil-free cream, an all-in-one face oil, a lip balm, and a vitamin C eye cream. I luxuriated in the hardworking Jet Lag mask and even dabbled in one of the brand's newest launches: a sheer skin tint that left me dewy beyond my wildest dreams. And while the brand left a positive impression overall, some products stood out more (way more) than others.
So without further ado, here are my honest reviews of some of Summer Friday's most popular products.
Subscribe
Introducing Casa Zuma
Be the first to shop Camille's new lifestyle brand.
Thanks for Signing Up!
Oops!
Looks like you're already signed up or your email address is invalid.
Oops!
Looks like you unsubscribed before click here to resubscribe.
The Summer Fridays Story
OK, a little bit of ado. But only because Summer Fridays doesn't come to us from a vague, faceless internet entity. It's worth noting that the brand is co-founded by Marianna Hewitt and Lauren Ireland, two longtime beauty influencers with a strong following on their own. (Particularly Hewitt, whose Instagram following currently clocks in at 1.1 million.)
The duo launched Summer Fridays in 2018 with just one product, the Jet Lag Mask, and continues to add vegan, cruelty-free products to their portfolio. Four years later, Summer Fridays has become one of the most sought-after skincare brands on the market, selling in Sephora, Selfridges, NET-A-PORTER, and beyond.
"Neither of us has an ego when it comes to making decisions," Ireland shared with us earlier this year. "Oftentimes, founders—particularly co-founders—can get in the way of their own success because they allow ego to manage their decision-making. But when you're able to put the brand first, decisions become clearer and easier to make. It's a remarkable shift, and I recommend it to everyone in all aspects of life—not just business."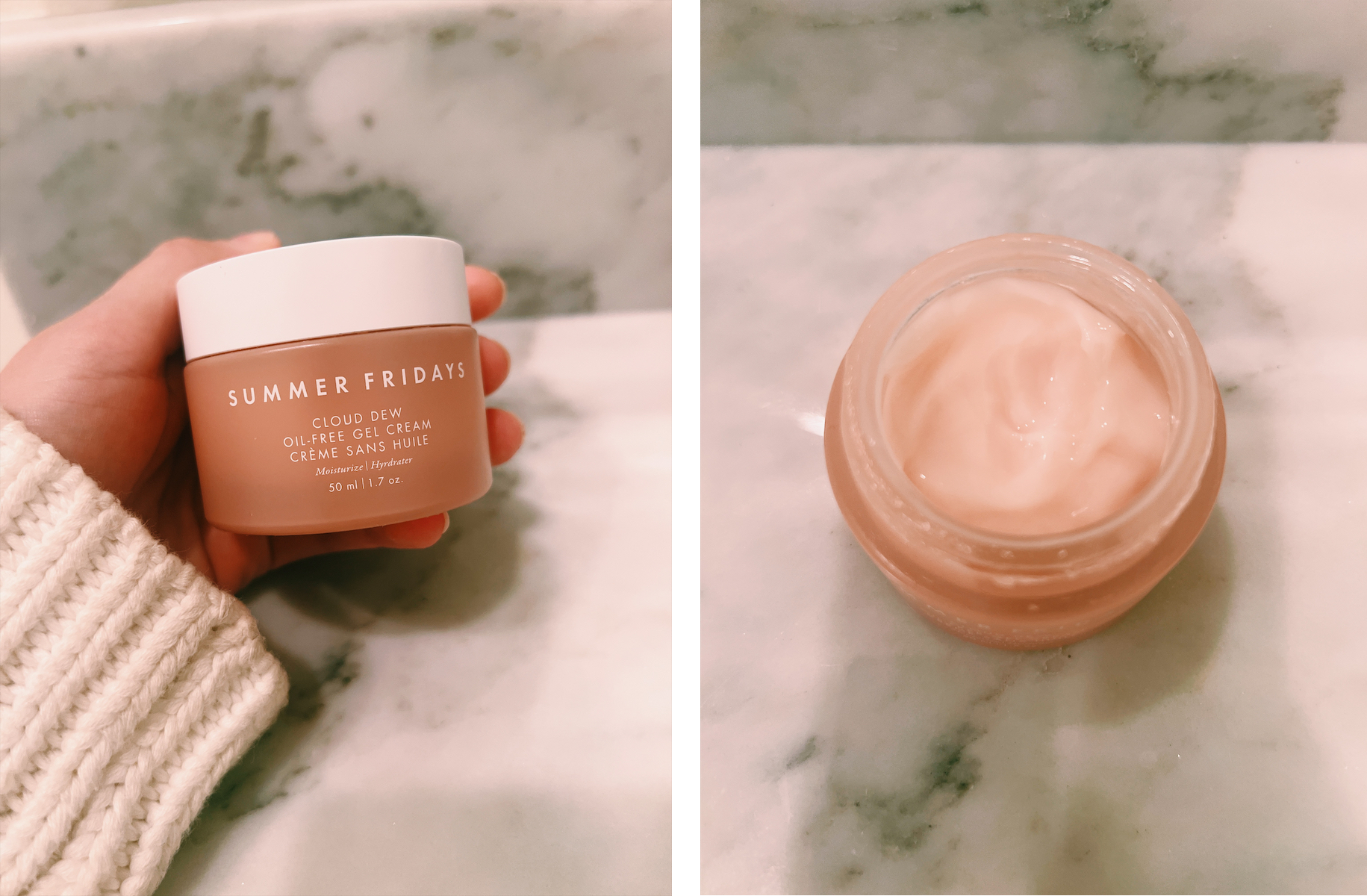 Summer Fridays Cloud Dew Oil-Free Gel Cream Moisturizer Review
Like nearly every Summer Fridays product, Cloud Dew comes in a lovely glass jar. It also delivers on its name—the pink-tinted gel feels as light as a feather on your fingers and your face.
If you're looking for a thick cream to slather on, Cloud Dew is not your bet. But if you're looking for a lightweight hydrator, the oil-free formula packs a deceptively strong punch with hyaluronic acid, glycerin, amino acids, and a pineapple enzyme rich in vitamins E and C. The jelly-like product glides on beautifully and left my skin feeling silky.
Final Thought: This would be a great summer moisturizer. I'm not sure it could stand strong in a hardcore winter skincare routine, but moisturizer doesn't (and shouldn't) always have to. Plus, if you need to level it up a bit, just add a few drops of Summer Fridays' face oil.
And speaking of…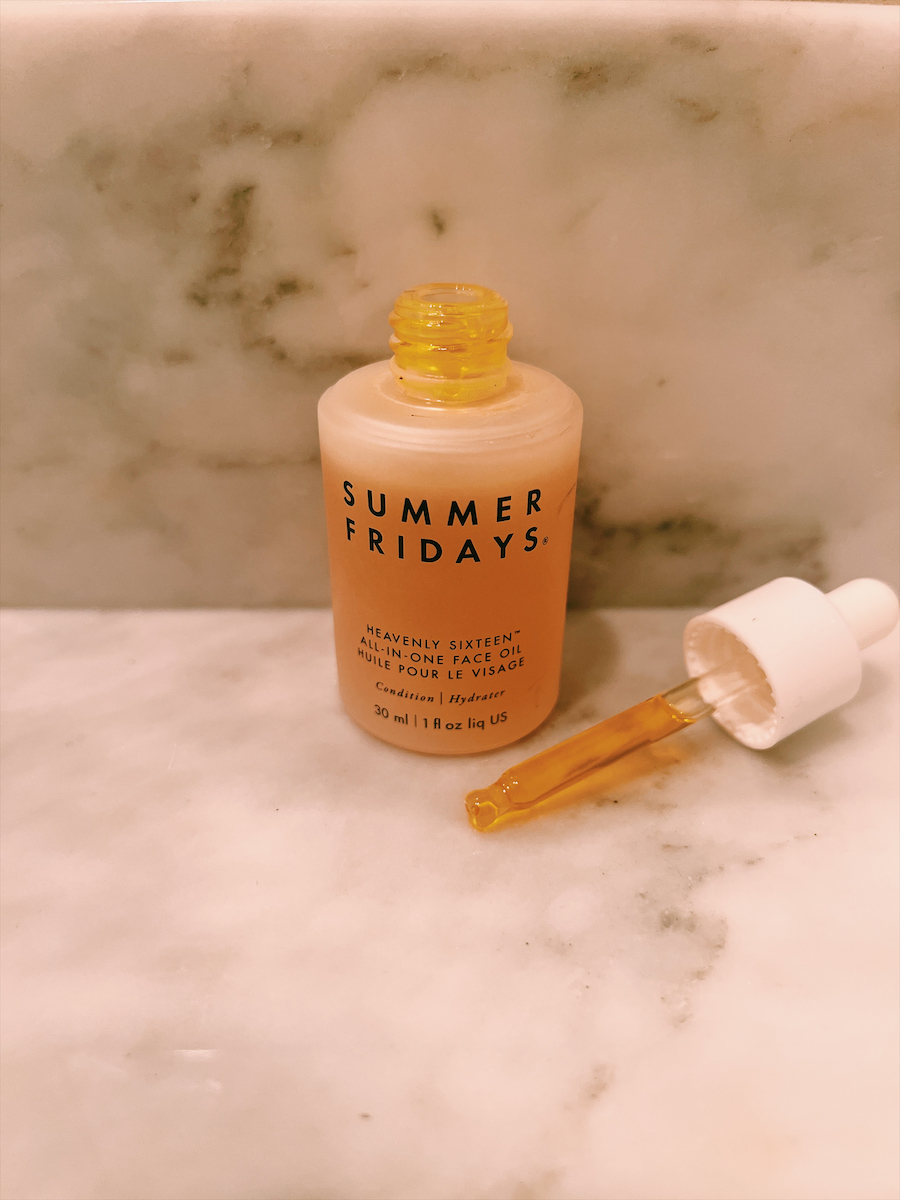 Summer Fridays Heavenly Sixteen All-In-One Face Oil Review
OK. This is the stuff. By far the most luxurious product in my Summer Fridays lineup, the Heavenly Face Oil is aptly named. It's gorgeous to look at—the glass jar takes on an orange ombre effect as you work your way through the bottle—and even more lush as it soaks into the skin.
If the main goals of any good face oil are to moisturize and hydrate, Summer Fridays' product has that in spades. A rich blend of essential fatty acids, antioxidants, and balancing black currant gives my skin the boost it craves without leaving me feeling like an oil slick.
Final Thought: For anyone just starting to dabble in face oils, Summer Fridays' bestseller would be a great place to start. The all-in-one formula is essentially one-size-fits-all, and clocks in at a relatively modest price point (especially when compared to other popular face oils). Plus, a little packs a solid glow.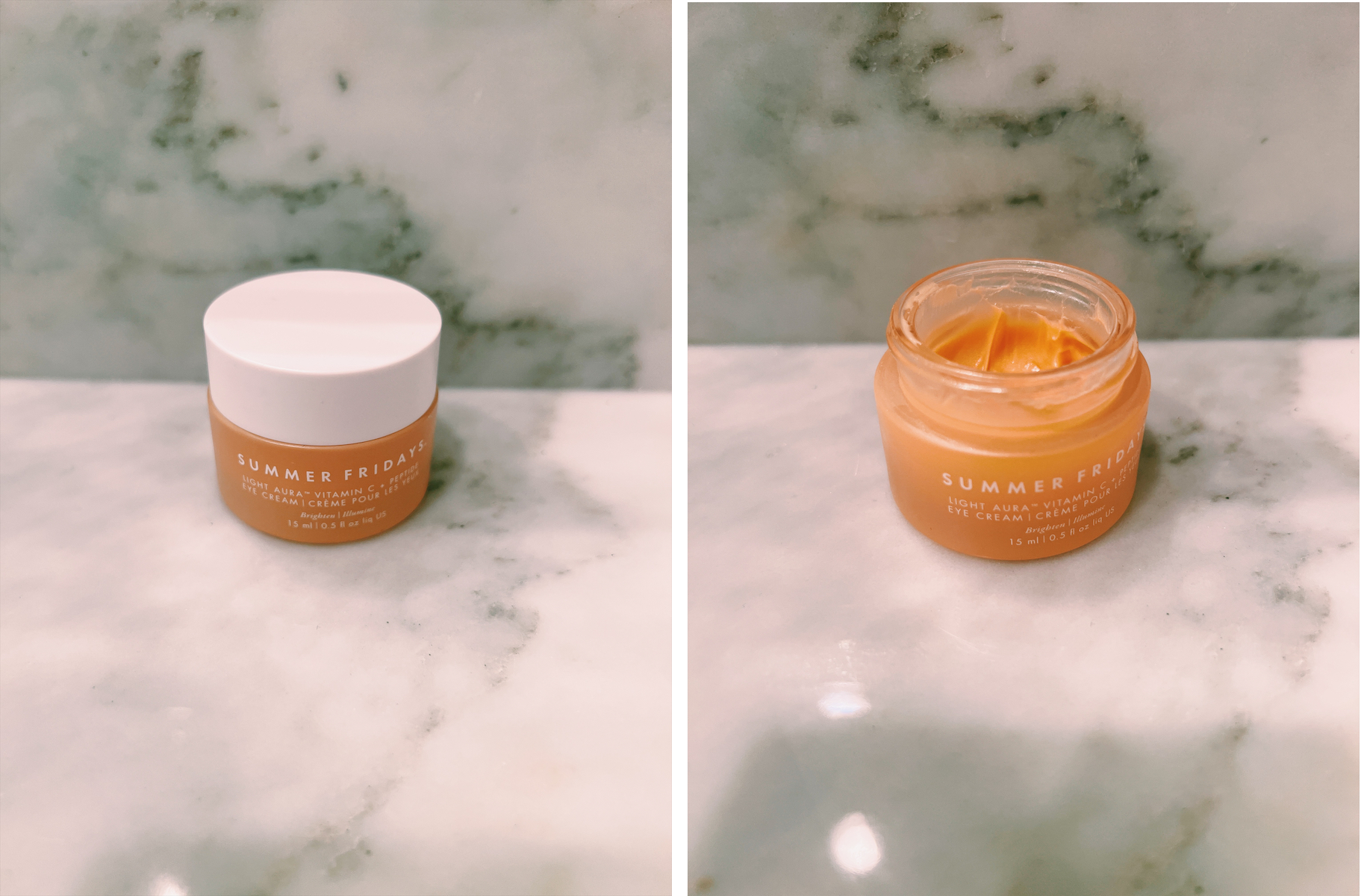 Summer Fridays Light Aura Vitamin C  + Peptide Eye Cream Review
Beyond the usual early-30s complaints, I would say my major skin concern is dark circles. For me, the best eye creams need to feel ultra-hydrating (but not too heavy) and be armed with effective ingredients.
Final Thought: While I wish the eye cream was just a bit more moisturizing, the ingredients—caffeine, vitamin C, and skin-firming peptides—were a perfect addition to my morning routine. The sensitive skin around my eyes was brighter and my under-eye bags were notably less puffy. Simply put, it's a solid morning eye cream.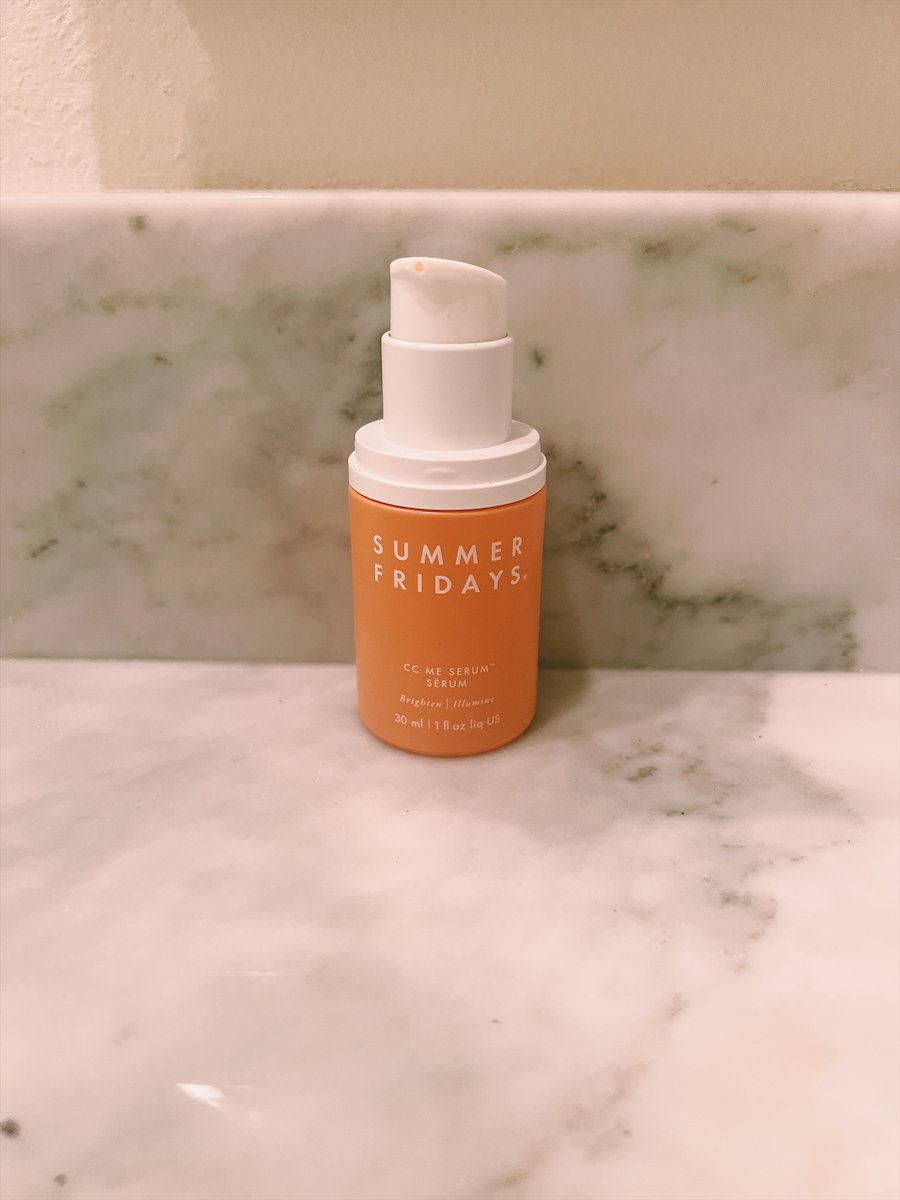 Summer Fridays CC Me Serum Review
One of the first products added to the Summer Fridays lineup after Jet Lag, the CC Me Serum has a hefty fan base—and deservedly so. It smells fresh (a feat for vitamin C serums), comes in a lovely opaque pump bottle to protect the product, and features two super-concentrated forms of vitamin C.
I definitely think it helped even out and brighten my skin, but I wasn't a huge fan of the consistency. It's lightweight (which is lovely), but doesn't sink in as nicely as you would expect from something so light. It can end up feeling a little gummy or worse—cause the dreaded pilling effect. 
Final Thought: All around, it's a strong vitamin C serum, but I'd probably still swap the sweet-smelling serum for SkinCeutical's splurgier (and admittedly stinkier) formula.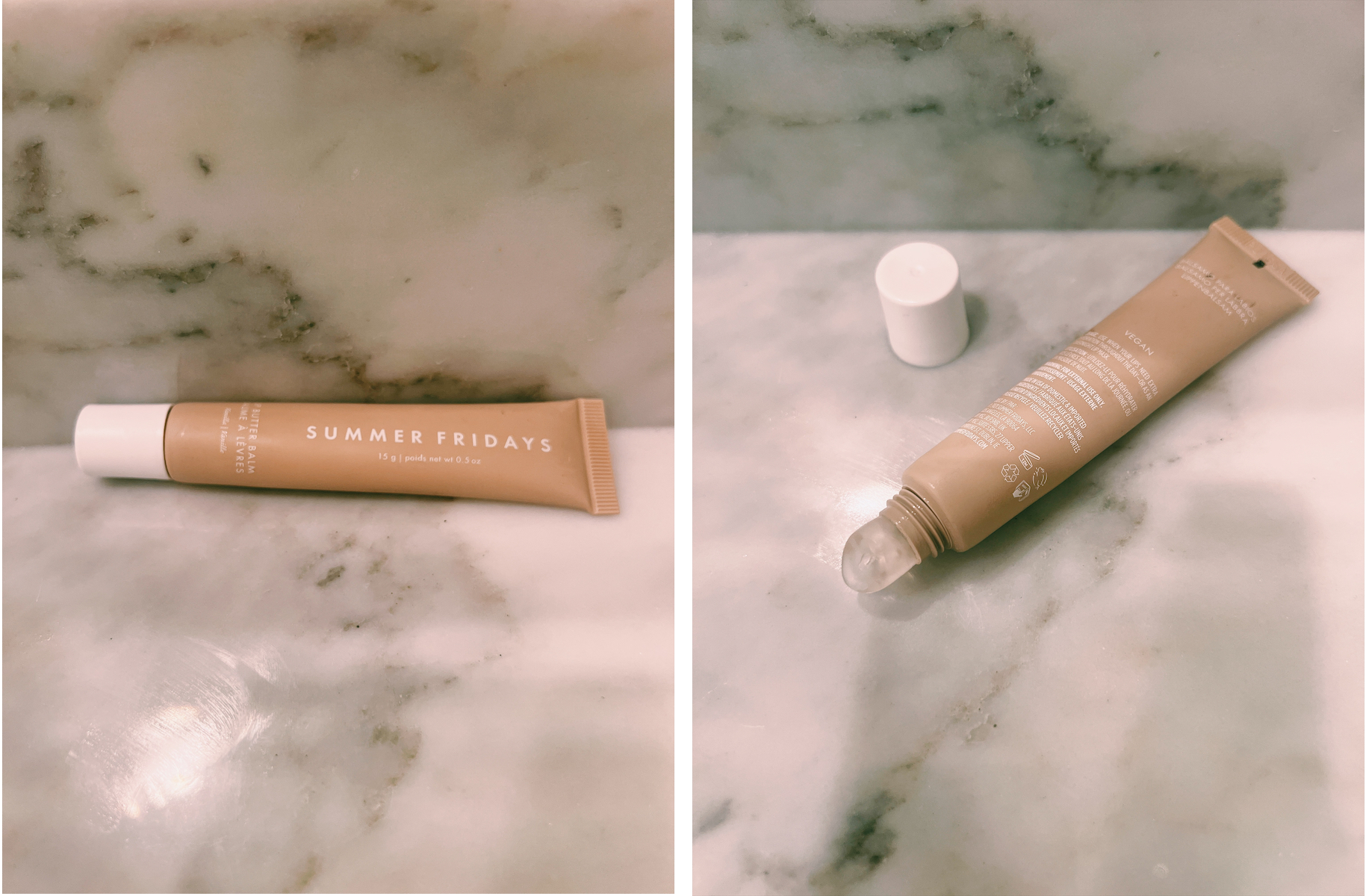 Summer Fridays Lip Butter Balm Review
As someone chronically plagued with chapped lips, I demand a lot from a lip treatment. Honestly, this one left me wanting. It sits beautifully on the lips, adding an enviable glossy sheen. But it didn't do much in the way of moisturizing.
Final Thought: If you're looking for aesthetics, the Butter Balm, which comes in a variety of sheer tints, is fantastic. Just make sure your lips are already feeling nourished. 
*Note: That being said, most reviewers seem to love the Butter Balm (it even got nominated for multiple Allure Readers' Choice Awards). So maybe it's me—I'm the problem.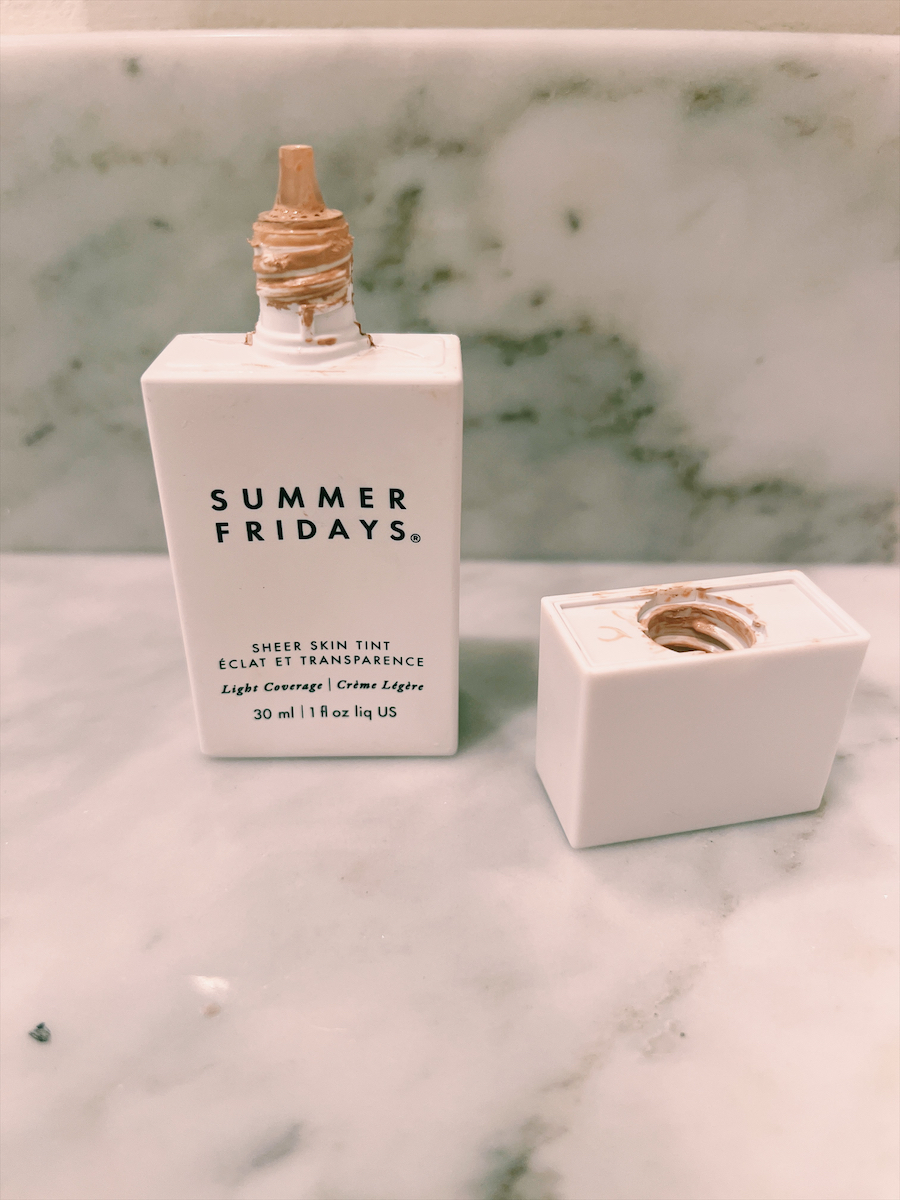 Summer Fridays Sheer Skin Tint Review
Everyone, please be quiet while I go on and on about a tinted moisturizer that made me change my tune on tinted moisturizers.
Summer Fridays' first makeup product (it just debuted this summer) does what few sheer tints can: offer actual coverage. It goes on smooth and sinks in beautifully, leaving my skin glowy and hydrated, thanks to a dose of hyaluronic acid and squalane. I'm so addicted to its dewy effect; I blend it with my go-to Armani foundation when I'm looking for more coverage (there's more skin tint than Armani if I'm being honest).
Final Thought: It's perfect. The only thing that could make it better would be if there was built-in SPF, but that's just me being greedy.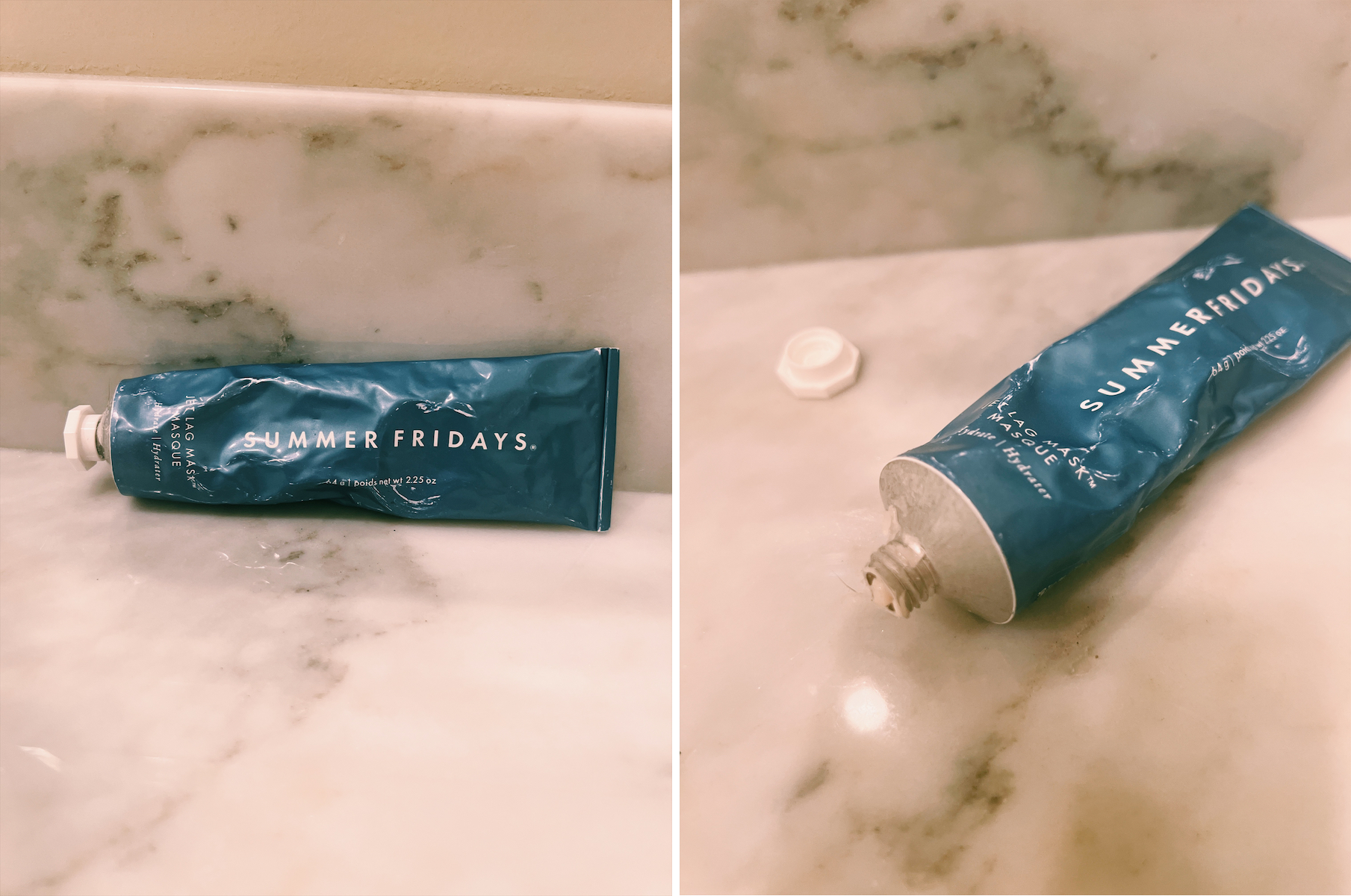 Summer Fridays Jet Lag Mask Review
As much as I enjoyed the Summer Fridays products, my overarching note tended to be that my skin craved more hydration. Summer Fridays' hero product, the Jet Lag Mask, literally saves the day. It is thick, combining the brand's breezy lightweight feel with extreme hydration (which I can only assume is some sort of proprietary magic trick).
A recent reformulation also rendered the formula fragrance-free, making it slightly little less sexy but perfect for sensitive skin. And while the mask (armed with niacinamide, glycerin, and hyaluronic acid) comes out of the tube white as toothpaste, it goes on completely clear, making it perfect for an ultra-moisturizing primer.
Final Thought: The Jet Lag Mask can seem a bit pricy, but its versatility and power (a little goes a long way) help justify the cost.