I recently shared my experience embarking on a Sober October. Now that I'm on the other side, I can report how nice of a break it was from drinking. I never slept better and felt sooo clear-headed (which was especially important given all the travel I did last month). While I admittedly didn't start until October 3… and only made it until October 19, it was still a win to clock 2+ weeks without alcohol. Plus, I saved quite a bit of money in the process. 
What surprised me during this time was how many bars and restaurants catered to a zero-proof and sober crowd. I found that most with a detailed beverage list had 2-3 mocktails or alternatives on the menu and could easily whip something up if I didn't see anything listed that was up my alley. A far departure from the O'Douls era I remember back in the day. 
Featured image by Joann Pai for our interview with Rebekah Peppler
Subscribe
Get Breathing Space
A twice-monthly note from me to you. What's currently on my mind, in my cart, on my plate, and more. Drop your email to subscribe.
Thanks for Signing Up!
Oops!
Looks like you're already signed up or your email address is invalid.
Oops!
Looks like you unsubscribed before click here to resubscribe.
The Best Non-Alcoholic Drinks To Sip This Season
If any of you are considering a lighter alcohol holiday season or completely going sober, we've rounded up six favorites. There are so many options on the market between canned mocktails and non-alcoholic beer, not to mention larger beverage companies like Tanqueray producing zero-proof options as well. We're curious to hear what your favorites are, too. Drop us a comment below!
Every product is curated with care by our editors. If you buy something through our links, we may earn a small commission at no cost to you.
Sparkling Water With Bitters
Most bars and restaurants will have bitters on hand (angostura). If you're lucky, they might make their own in-house which makes the options a little more fun. I love sparkling water or soda water with bitters. It's super tasty and refreshing.
Good Drinks: Alcohol-Free Recipes for When You're Not Drinking for Whatever Reason
For the at-home mocktail, look no further than Julia Bainbridge's book. My pal Phil Speer gifted me this last year and it's chock-full of some really great zero-proof and easy-to-make recipes. Especially perfect if you're hosting and want to cater to those who aren't drinking.
Kin Euphorics
Infused with adaptogens and nootropics, Kin is a "daily brain care ritual designed to help you connect to your center and find better balance." A non-alcoholic drink focused on helping calm the brain and relax—yes, please. You can find these by the can or as a pre-mix at specialty convenience stores and cafés. Use their store locator to find a stockist near you.
Ghia
I first tried Ghia in the middle of 2020 and couldn't believe I was actually drinking a non-alcoholic beverage. Their mix topped with a splash of sparkling water tastes like the perfect summer spritz. They also have a fun selection of mixes or ready-to-drink cans with fun flavors inspired by the Mediterranean. I was happy to see this one around several bars and retailers.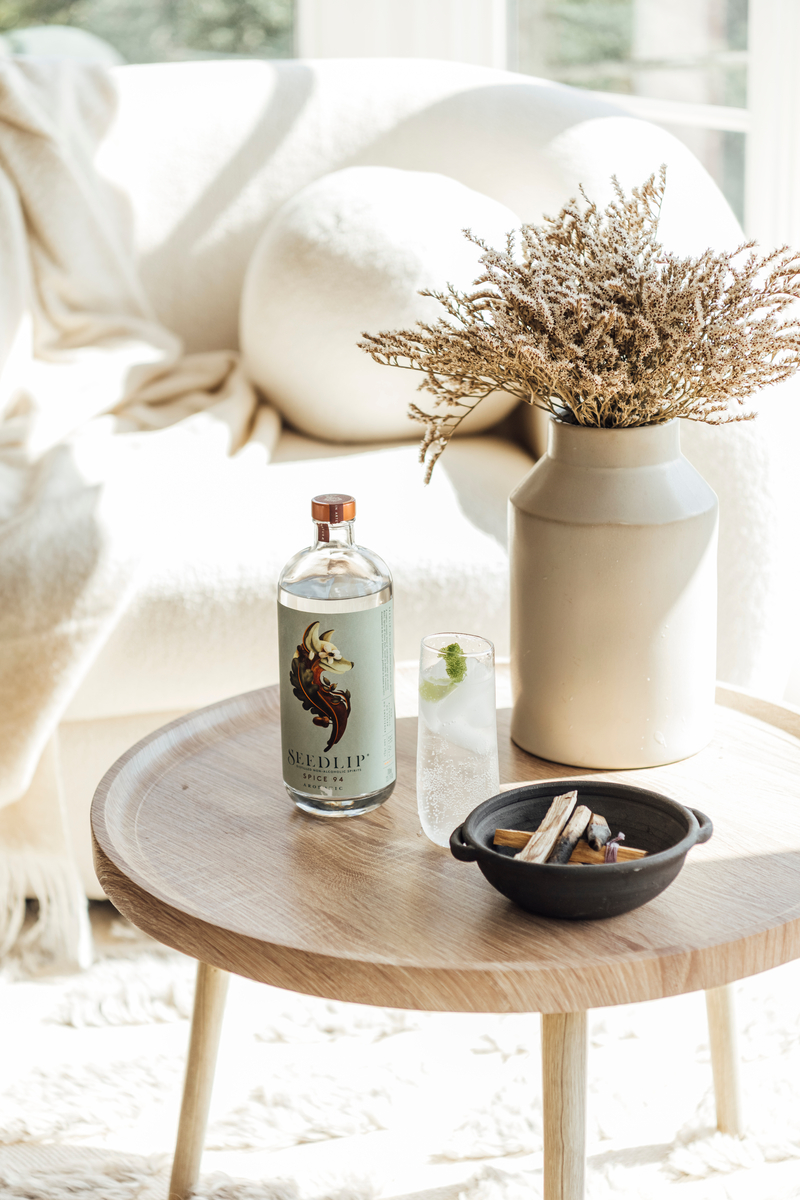 Seedlip
Seedlip was one of the earlier non-alcoholic spirits I tried, but within the past few months, I've seen it offered at bars, restaurants, and served at many events from baby showers to product launches. If you're used to a gin and tonic or a vodka soda, give this one a try. Their variety pack of flavors lets you experiment a bit with a good soda water or sparkling water. I've found this everywhere from Liquor stores, Anthropologie, and Williams Sonoma. 
Athletic Brewing
Considering this is the official non-alcoholic beer sponsor of the IRONMAN races, it should come as no surprise that any kind of workout studio/café hybrid with a beverage offering would carry this product. And while I'm not much of a beer drinker outside of a sporting event, I couldn't taste the difference. It's THAT good.
De Soi
While most celebrities are going all-in on the tequila game, Katy Perry went the apértif (and apoptogenic) route utilizing botanicals to emulate a spritz. While most beverage companies rely on synthetic ingredients for taste, De Soi uses fruit juices and mushrooms for flavor (and function).
Lyre's
This wouldn't be a list of the best non-alcoholic drinks without mentioning my favorite, the Negroni. Lyre's makes an entire set of non-alcoholic spirits dedicated to the Negroni lover, plus an entire range of booze-free options.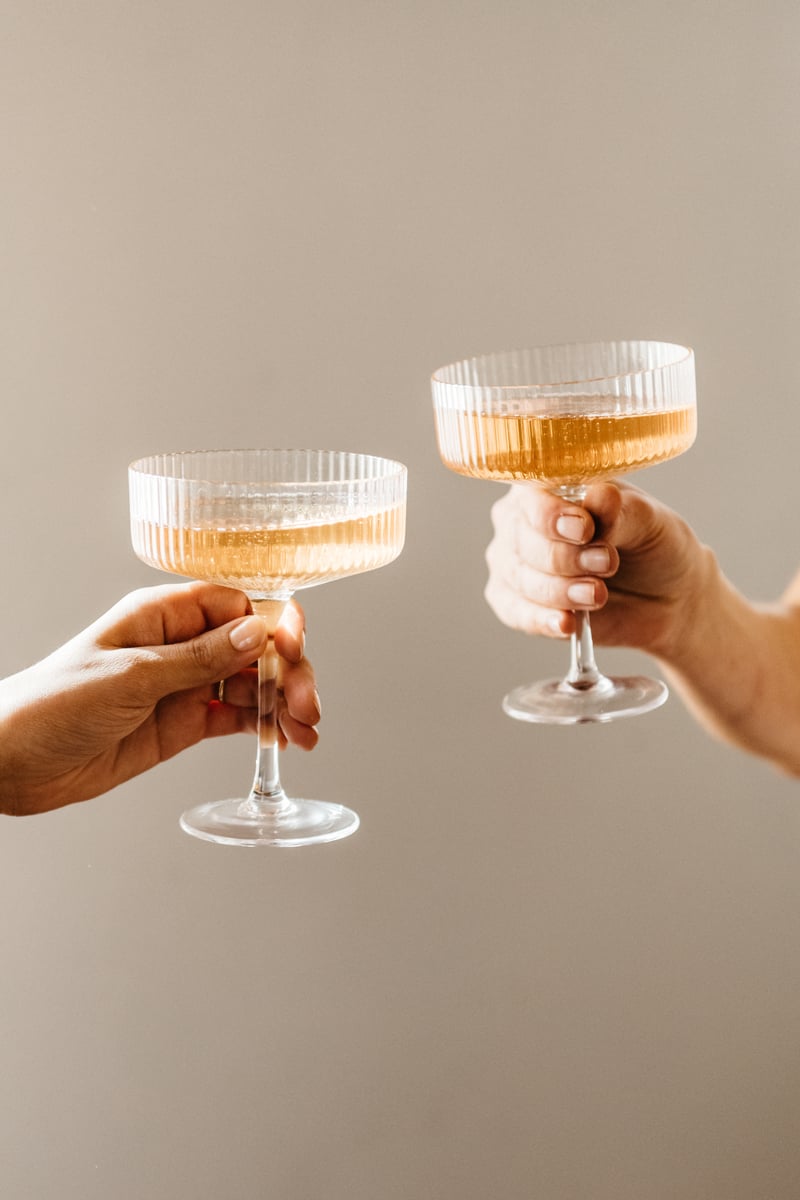 Bonus! Low-ABV Options
It can feel intimidating to cut out alcohol completely—totally get it. If you're looking for a cleaner taste and a more enjoyable drinking experience (re: zero hangovers), consider the options below. Both choices are solid in-betweens that retain the flavor minus the harmful effects of consuming alcohol in abundance.
BODY Low-Proof Vodka