'Tis the season for cozy clothes, all things hygge, and… dry skin? Unfortunately, the happiest season is a nightmare for your skin. For all the good vibes and cheer winter brings, it also ushers in chapped cheeks and a chronically flaky visage. From the colder weather to the hours on arid planes to all the holiday travel, your skin goes through a lot—and so do you! You deserve to take a break, indulge in some self-care, and apply one of the best hydrating face masks to soothe your tired skin.
Applying a face mask is a ritual that always reminds me to take ten minutes for myself—even during the busiest time of the year. Why not wake up your mind and your skin at the same time? Even experts agree. "Masks force us to slow down and wait—great for self-care and reflection," says Xochitel Cubero Renteln, PA-C at facile Skin.
Hydrating masks, as luxe as they are, can also be deceptively simple. It's easy enough to slather on any old creamy goop, but how do you know it's actually doing the job? I spoke to Renteln and celebrity facialist Joanna Vargas, founder of Joanna Vargas spas and skincare, to discover the best hydrating face masks for all skin types and concerns.
Featured Image by Michelle Nash.
Subscribe
Sleep well.
Sign up to receive a FREE E-BOOK with 12 steps to your best sleep ever.
Thanks for Signing Up!
Oops!
Looks like you're already signed up or your email address is invalid.
Oops!
Looks like you unsubscribed before click here to resubscribe.
The Best Hydrating Ingredients to Look For
According to Vargas, you'll want to keep an eye out "for masks with hyaluronic acid or oils like avocado oil. Avocado oil is essential because it's loaded with B vitamins and omega-3 fatty acids, which keep the skin hydrated from the inside out. Extremely dry skin does well with a mask made with ceramides."
Renteln recommends hydrogel or bio-cellulose masks. "Unlike traditional sheet masks, this format can hold even more hydrating ingredients and allows those ingredients to penetrate the skin better." Bonus: they're also convenient for travel.
Ceramides, oils, and fatty acids. Improve skin barrier, smoothing and softening the skin.
Hyaluronic acid and sodium hyaluronate. Retains moisture, amplifying hydration and improving the plumpness of the skin.
Renteln also suggests calming ingredients such as:
Oatmeal
Arnica
Chamomile
Green tea
Cucumber
Centella asiatica
Allantoin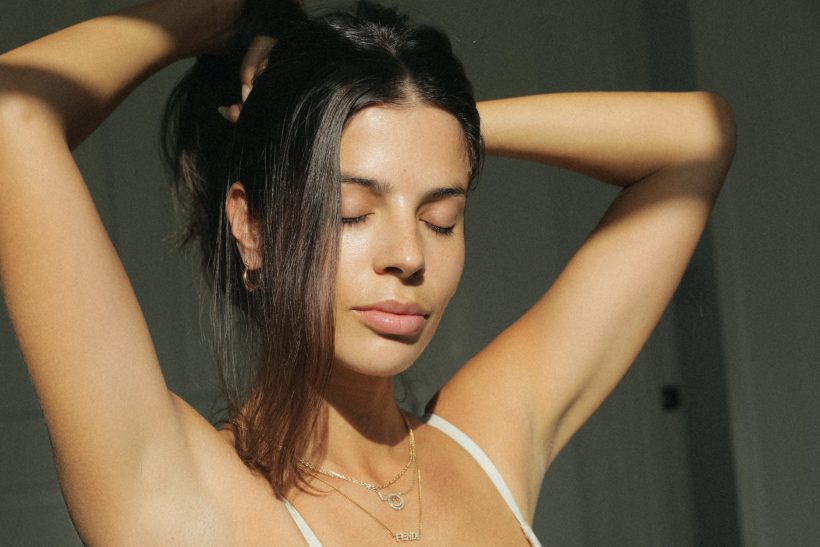 How often should you use hydrating face masks?
The golden rule of skincare applies: listen to your skin. Dry skin types might need to use a hydrating face mask more regularly. You might also reach for them more in the fall or winter to curb flaky skin.
"You can really target to when your skin needs it," says Vargas. "I use a sheet mask every night that I exfoliate." Hydrating after exfoliation is a solid skincare habit to develop as it helps replenish your moisture barrier.
Do hydrating face masks work for all skin types?
Hydrating masks can be beneficial for almost everyone. But depending on what your skin needs, you might be better suited for other masks or treatments. "If you have acne, then I would focus more on a clay mask rather than hydration," says Vargas.
If you have active breakouts, be cautious. "Those with active acne, perioral dermatitis, or flare-up of a chronic condition such as rosacea or psoriasis should wait until their condition is controlled before incorporating a hydrating mask," advises Renteln.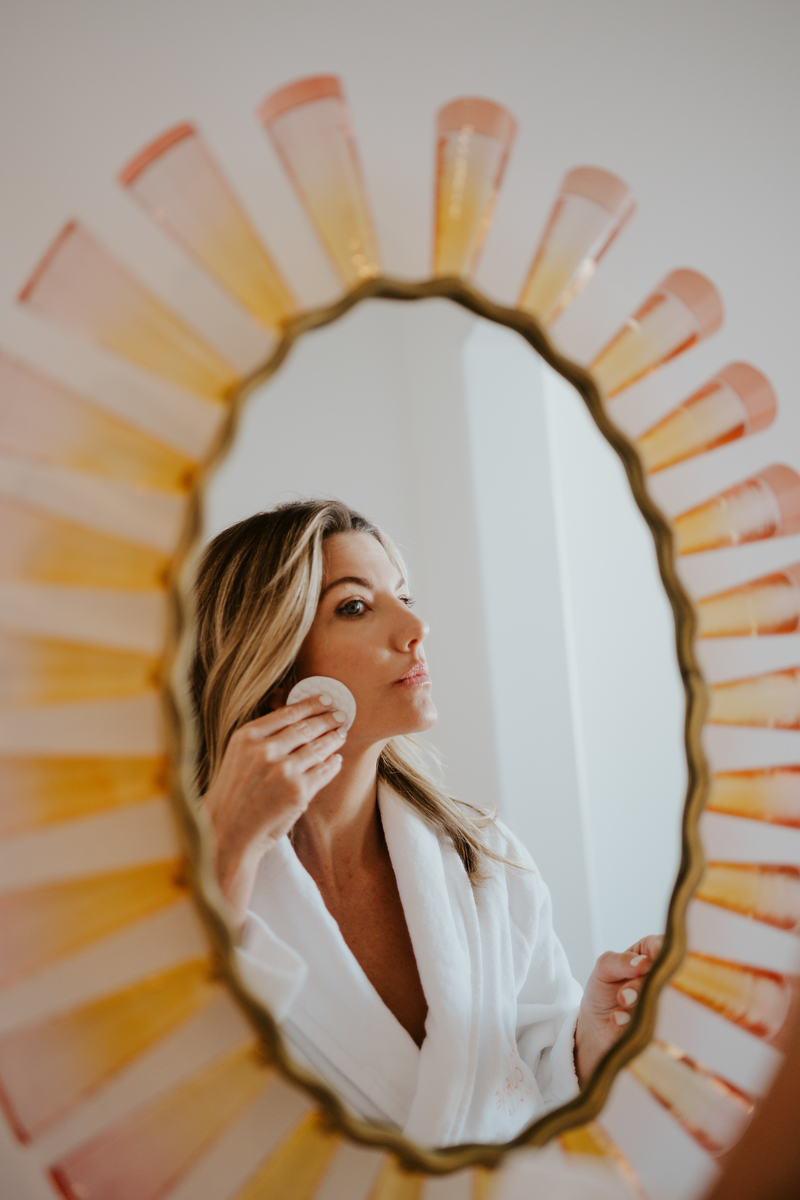 How to Use a Hydrating Face Mask
Step 1: Deeply cleanse your skin.
"Hydrating masks can be occlusive, trapping bacteria, oil, and dead skin cells," says Renteln. "This can trigger the formation of milia or acne. This can also irritate sensitive skin." To avoid triggering breakouts, make sure your canvas is clear before applying a mask.
Step 2: Exfoliate
"Exfoliate first to prep the skin before masking," advises Vargas. Exfoliation also allows your skin to absorb more moisture and clear away those dead skin cells to avoid trapping in excess oil and bacteria. Skip this step if your skin is more sensitive or if you are using hydrating masks to replenish your skin barrier.
Step 3: Apply your mask—but not for too long!
Be careful you don't leave your mask on too long, says Renteln. And as fun and as satisfying as they are to wear, you don't want to use them too frequently either (doing so can wreak havoc on your skin!). Leaving your mask on for too long puts you at risk of clogging your pores or activating breakouts. A word to the wise: less is more.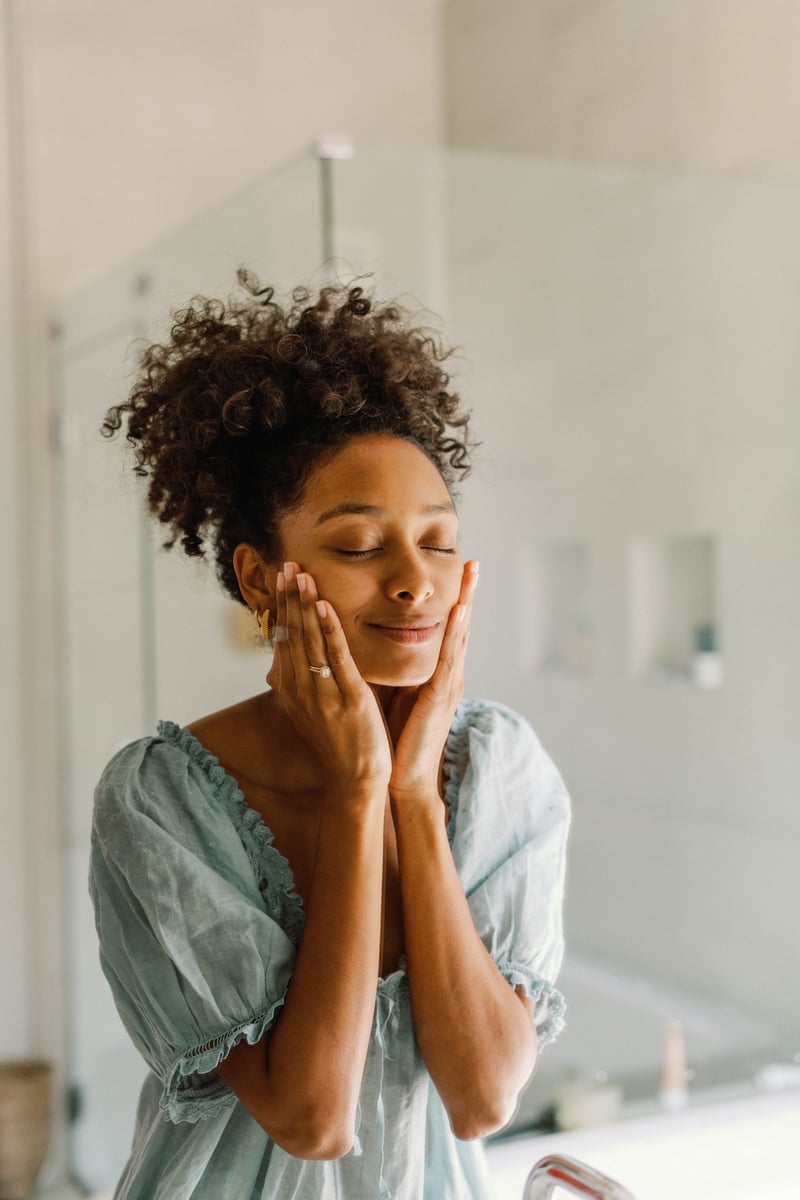 Discover the best hydrating face masks
Though some skincare steps can feel gimmicky, hydrating face masks aren't one of them. "Hydrating masks can be a helpful addition to a solid skincare regimen," says Renteln. "They are especially effective for dry and mature skin, during fall/winter weather (when the conditions are typically cold, windy, and arid), or when combating dry environments like planes."
Shop the best hydrating face masks to help your skin stay glowy and fresh through the harsh winter months.
Every product is curated with care by our editors. If you buy something through our links, we may earn a small commission at no cost to you.